Clare Fisher Bespoke Wedding Flowers in 9ct Gold - Remaining balance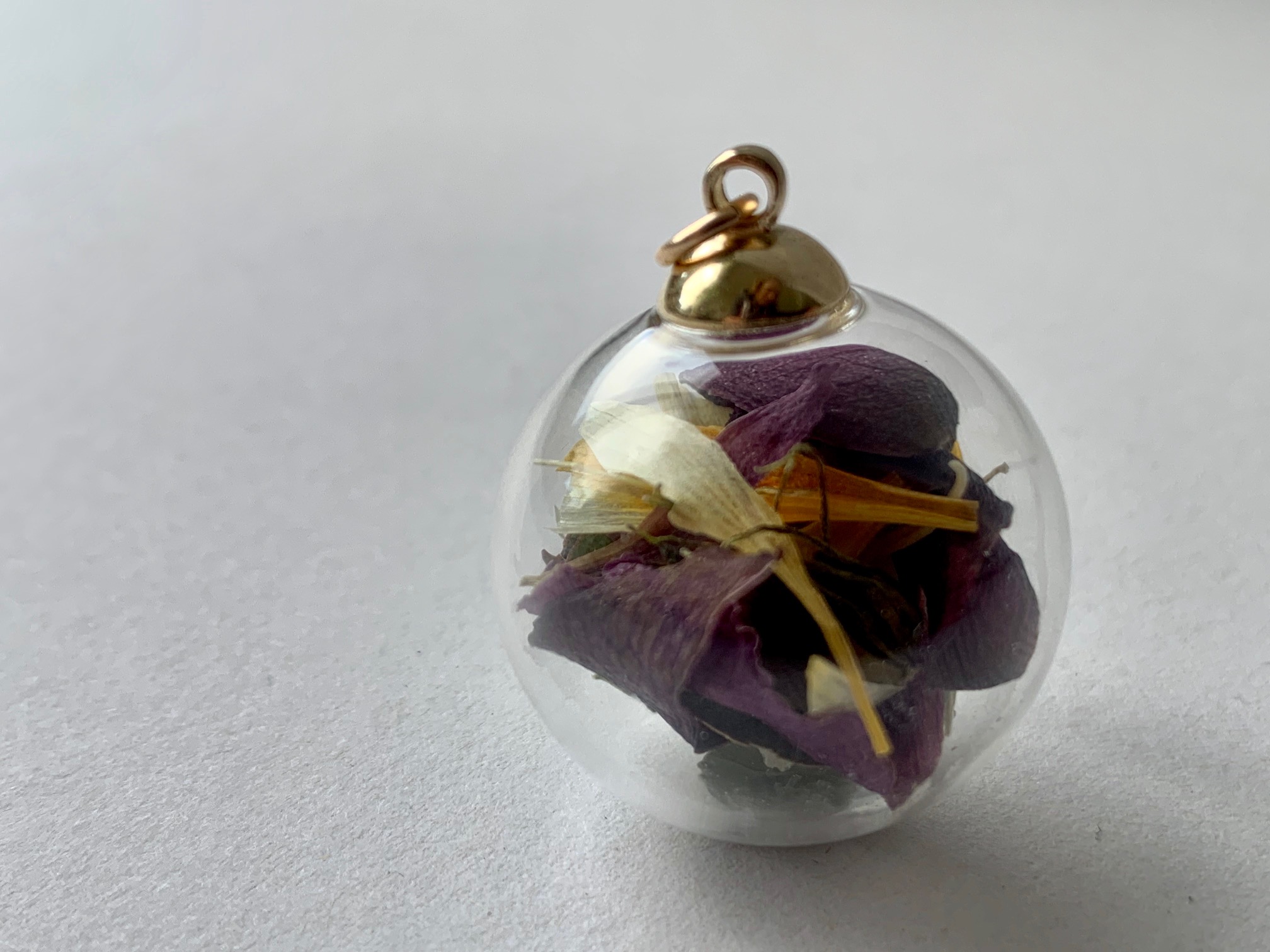 Clare Fisher Bespoke Wedding Flowers in 9ct Gold - Remaining balance
Clare Fisher's Wedding Flowers - remaining balance
Your wedding flowers dried by Lizzy Chambers, in a large statement glass sphere finished with a 9ct Gold top and loop (ready to add your own chain).
The glass sphere is approximately 25mm in diameter.
The flowers will be sealed inside the globe but you should avoid leaving it in direct sunlight or bathing in it help with the longevity of the petals and the piece.
sold out