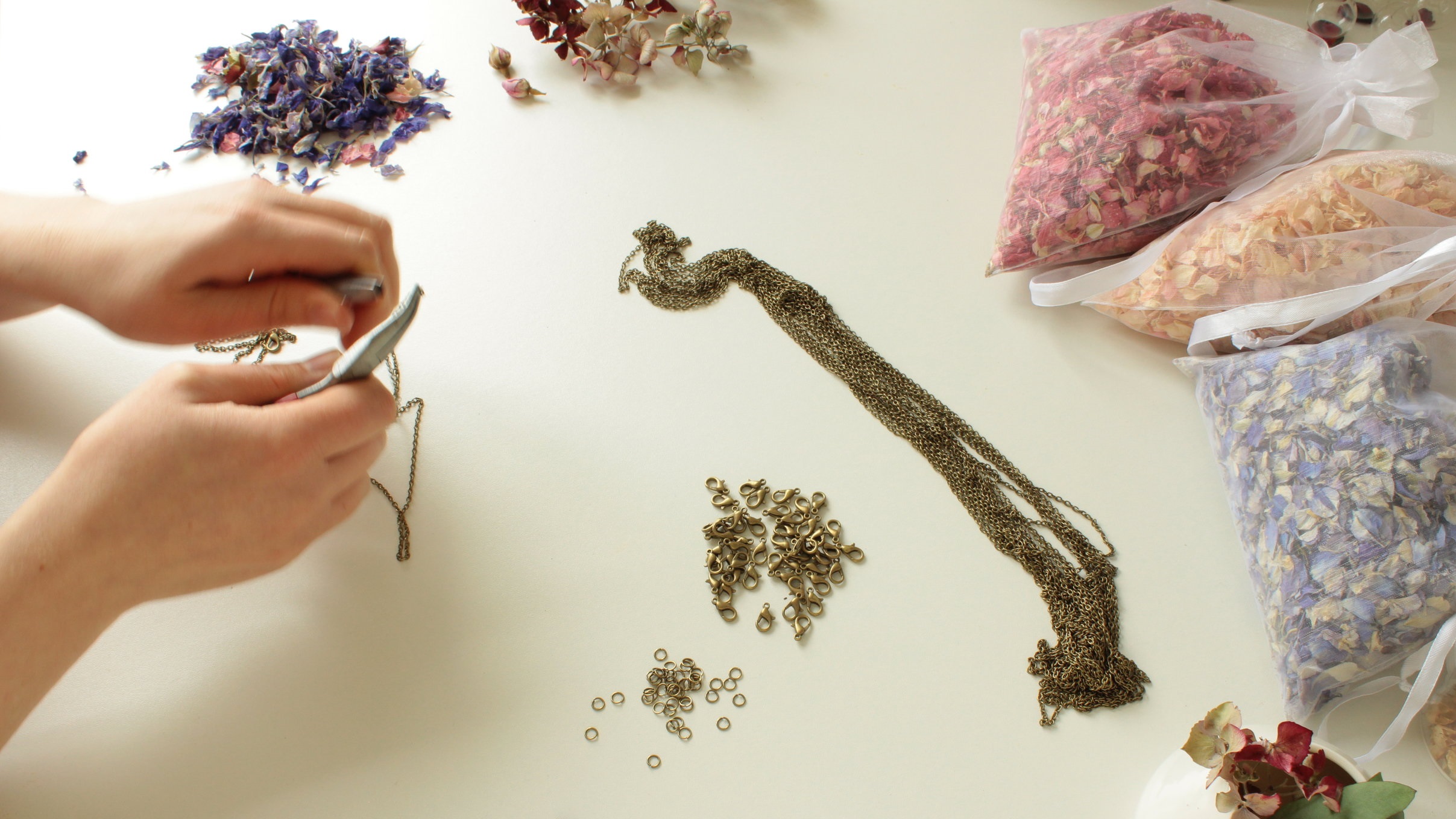 Lizzy can repair your items as she handcrafts your pieces
Your jewellery items are handcrafted by Lizzy and every care is made to make sure they are perfect for you. However should you have a chain that has broken or you have had an accident with the glass then Lizzy is happy to repair your items for you. If you have lost an earring then Lizzy can make up a matching one.
If you wish for your items to be repaired or have missing items then please get in touch as Lizzy will be happy to help.
To send a item back…
Package
Package up your complete piece of jewellery, if it a necklace the chain and the pendant, if you have a pair of earrings send both pieces or the missing one so that everything can be matched back up. Your jewellery should be sent securely. You will need to include the following in your parcel:
Your Name
Address
Contact Email and Phone number
Please return these back to:
Lizzy's Studio
25 Coniston Gardens
Wembley
HA9 8SE
Once your item is back to Lizzy, she will send an e-mail to confirm receipt and confirm the repair costs.
Repairs in the first 6 months are complementary if bought direct from myself with knowledge of which event or website you bought it from. All other repairs will start from £10 depending on what is needed.